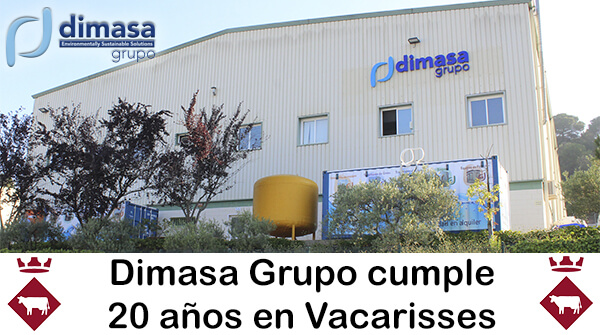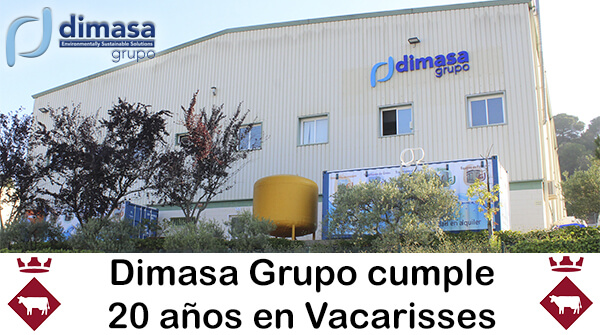 06 Jul

Dimasa Grupo celebrates 20 years in Vacarisses

We live a very special moment for the family and workers of Dimasa Grupo and we want to share it with you.

On July 3, 1998, our factory was opened in Vacarisses, a small town near Terrassa (Barcelona). After several changes of location, from Seville to Viladecavalls among others, the Díaz Martín family decided to settle in facilities that have been modernized and expanded over time.

In this Barcelona town we have taken root, and from here the business group has grown:

– Diversifying the offer with new products and services for the treatment of residual effluents (biogas, wastewater, gases and leachates) by our Dim Water Engineering.

– Expanding with the opening of a productive subsidiary in Mexico, Dimamex, allowing us to cover a new key market in our business strategy, Latin America.

That is why to celebrate this unique event, during the last few days we have been publishing on our social networks a visual tour of the qualities that have allowed us to become one of the leading companies in our sector: the manufacture of equipment and tanks in polyester reinforced with fiberglass (GRP).
20 reasons to continue trusting Dimasa
We received the visit of the mayor of Vacarisses
To conclude our celebration, we have received the visit of its mayor, Toni Masana Ubach, and its 1st Deputy Mayor, Olga Serra i Luque. They have given us gifts and books from the land.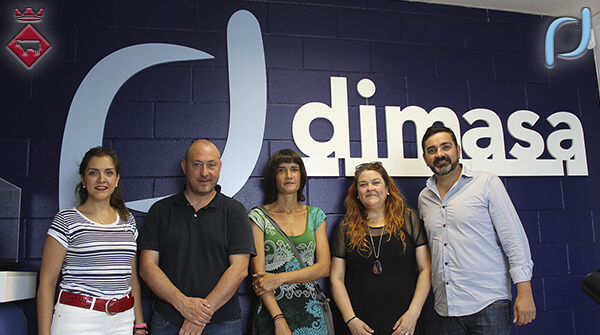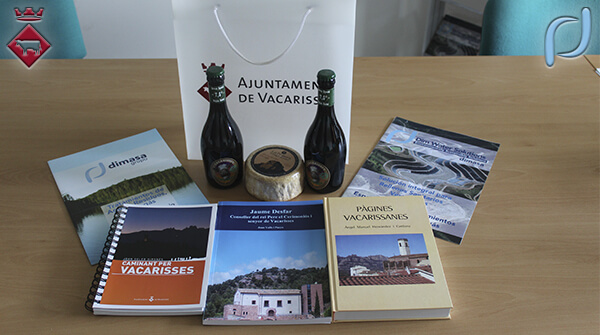 Many thanks to Vacarisses for becoming our base from which to continue looking to the future with humility, optimism and ambition.