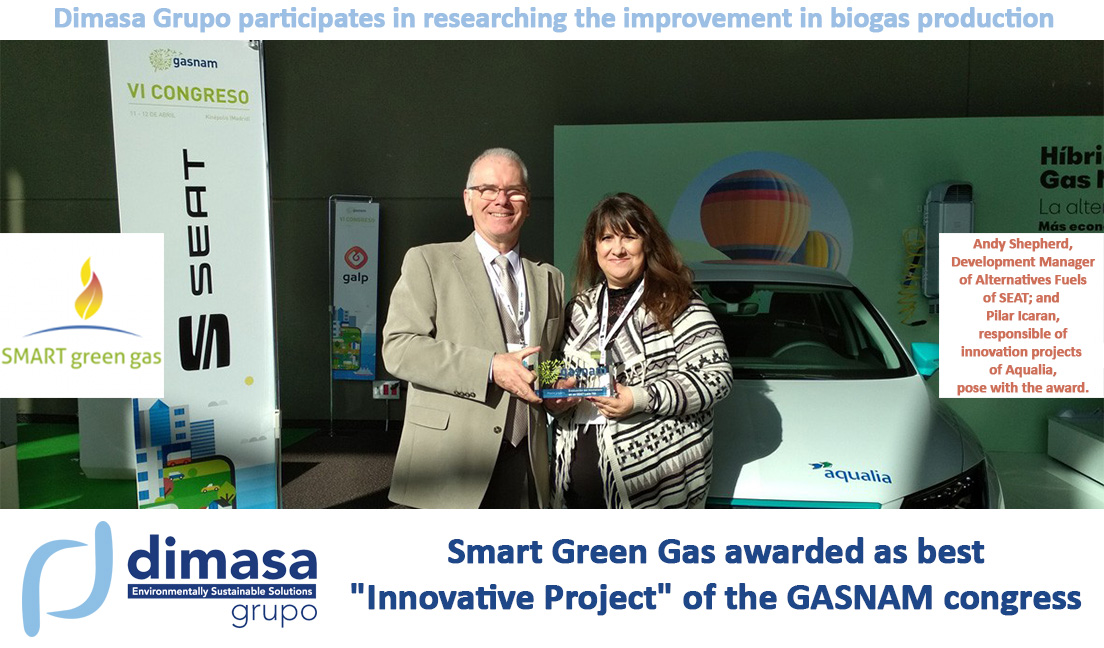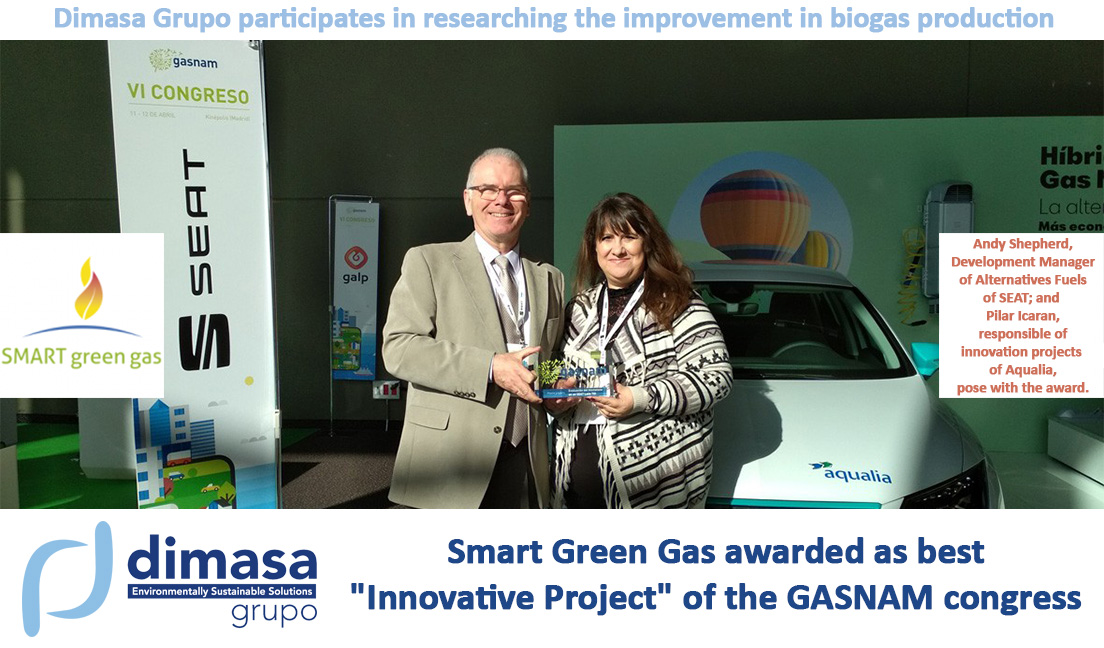 18 May

Smart Green Gas award to the Innovative Project of the GASNAM congress

The Project Smart Green Gas, with the contribution of Dimasa Grupo in the biogas treatment, is led by Aqualia and with the collaboration of SEAT, has won the GASNAM Award, in the category of "Innovative Project". This success is due to the fact that SEAT cars of compressed natural gas (CNG) have been able to travel long distances using only the biomethane obtained from wastewater from the Jerez Wastewater Treatment Plant (Cádiz).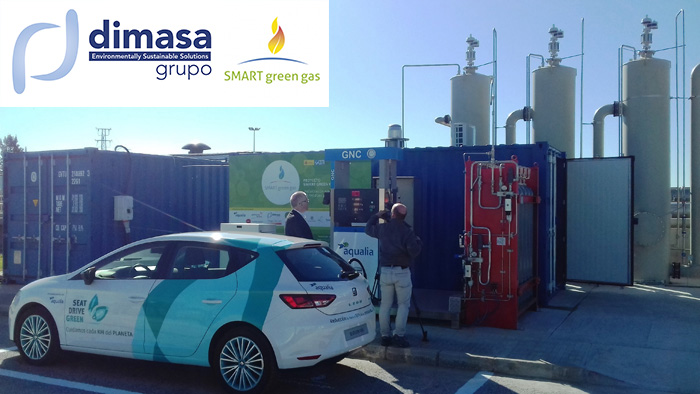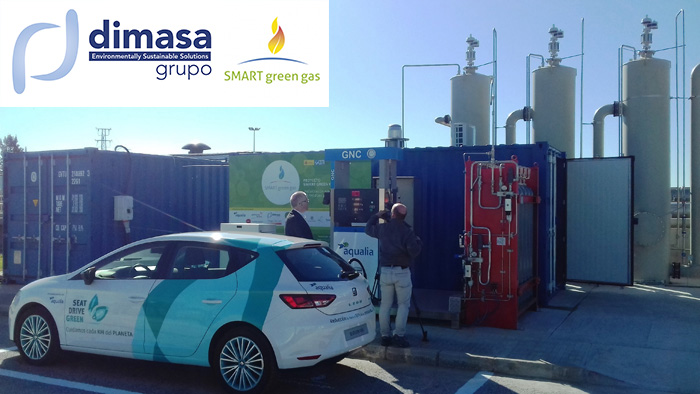 This is the first award ceremony organized by the Iberian Association of Natural Gas for Mobility (GASNAM) within the framework of the VI Congress Gasnam. It has been assessed that SEAT compressed natural gas vehicles have used only biomethane obtained from wastewater for 30,000 km as fuel, and a range of 400 km. The project has shown an important step in the progress towards sustainability and circular economy,with vehicles and a fuel "made in Spain".
The Smart Green Gas project seeks to develop new technologies and processes to obtain high quality biomethane from urban and agroindustrial waste. This initiative has funding from the CIEN program of the CDTI (Center for Industrial Technological Development, Ministry of Economy and Competitiveness) and a global budget of more than eight million euros with the support of the ERDF (European Regional Development Fund).


Within the project, Dimasa Grupo investigates the improvement in the production of biogas from sewage sludge. The objective of the study is to increase the biogas yield and improve the biogas quality through a bioelectrochemical system inside an anaerobic digester. In addition, it will develop the new system at laboratory scale and, within two years, it is intended to validate the system on a pilot scale. Additionally, new technologies for the cleaning of impurities (H2S and siloxanes) in biogas are studied.