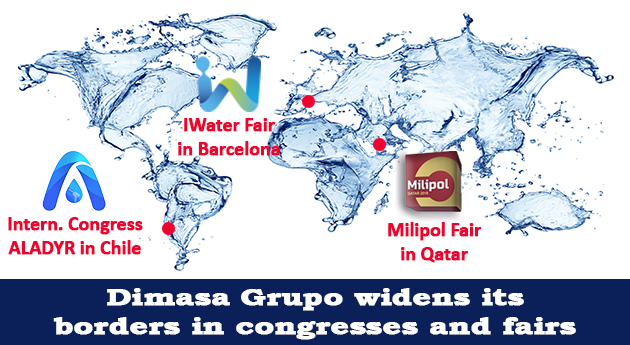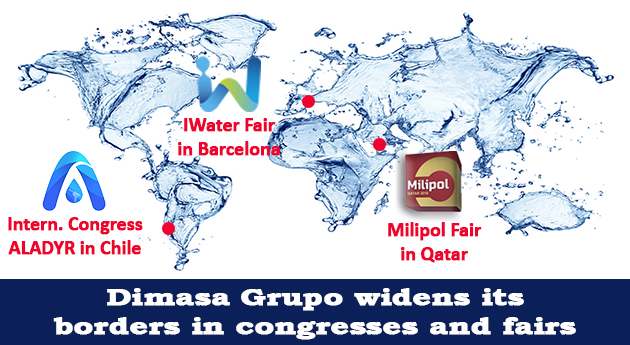 22 Nov

Dimasa Grupo continues to grow in the world

In Dimasa Grupo we want to continue growing and we don't put up barriers. That is why in recent weeks we have attended three very different events, but they have one factor in common: the treatment of water.

In our international holding, based in Barcelona (Spain), formed by the effluent treatment engineering DimWater Engineering, our production subsidiary in Mexico Dimamex, and an extensive commercial network in South America, we have more than 30 years of experience designing and manufacturing Tanks and equipment in Polyester Reinforced with Fiberglass (GRP) for the storage and treatment of water.

The objectives set for this "tour" for three continents were to expand and have a more direct contact with customers and suppliers, meet the needs of a sector in constant change, and present our news and business lines. All these purposes have been fulfilled.
INTERNATIONAL CONGRESS ALADYR 2018 IN CHILE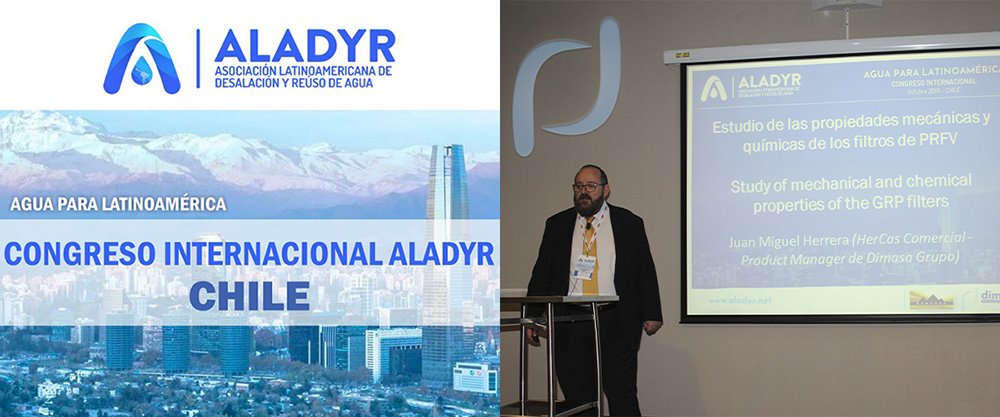 ALADYR, the Latin American Association of Desalination and Water Reuse, is "sister" of AEDYR, an association to which Dimasa Grupo belongs. As both associations collaborate, our objective is to build commercial and information bridges between Latin America and Spain.
Thus, from 9 to 11 October, our Product Manager, Juan Miguel Herrera, specialist in GRP equipment for desalination, attended the International Congress held in Chile, a world class meeting in which the most outstanding experts of the industry in desalination, reuse and treatment of water and effluents.
Under the title "Study of the mechanical and chemical properties of GRP filters", we present our novelties in this regard, just as we did in 2016 at the AEDYR Congress with great success. In addition, this time we went hand in hand with another leading company, Genesys International, with which we collaborated in several desalination projects.
MILIPOL FAIR IN QATAR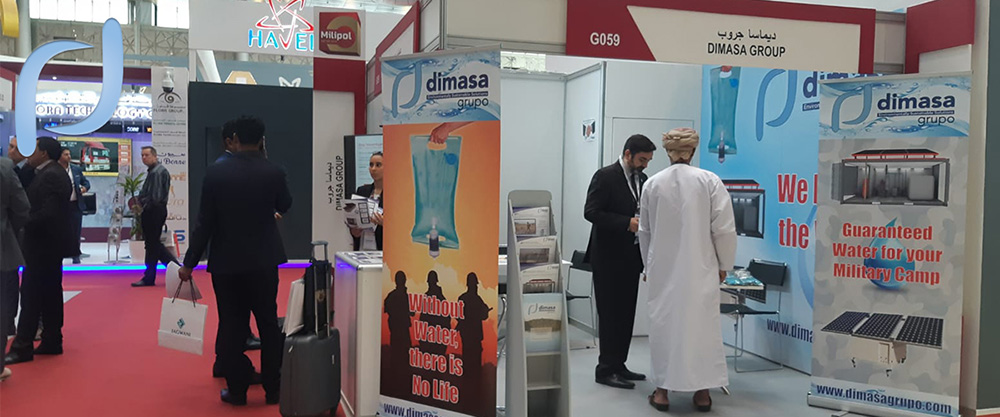 Although a fair on military security seems far removed from our market, water always finds its way. Without water there is no life, and that includes sectors of the armed forces, emergency situations and humanitarian aid. These are three areas in which the need for this vital resource also creates business opportunities.
That is why we went to the Milipol Fair, held in Doha (Qatar) on 29, 30 and 31 October, to offer our innovative products from the line of emergency equipment for water purification:
Bag: A portable filtering bag that converts water from lakes, rivers and ponds into purified and healthy water. Ideal as a complement in the equipment of the security forces.
Solar Water Treatment Plant: A mobile device that allows drinking water to be obtained in any place where there is no connection to the electricity grid thanks to its photovoltaic panels.
Autonomous Water Treatment Plant: A team designed to produce drinking water for human consumption, agriculture or irrigation, from contaminated water, including salt water.
Our General Director, Faustino Díaz, received visits from large companies in the sector, and was met with the Embassy of Spain in Doha, who gave us his help to open a market in a strategic area, in terms of water treatment, as It is the Middle East.
IWATER FAIR IN BARCELONA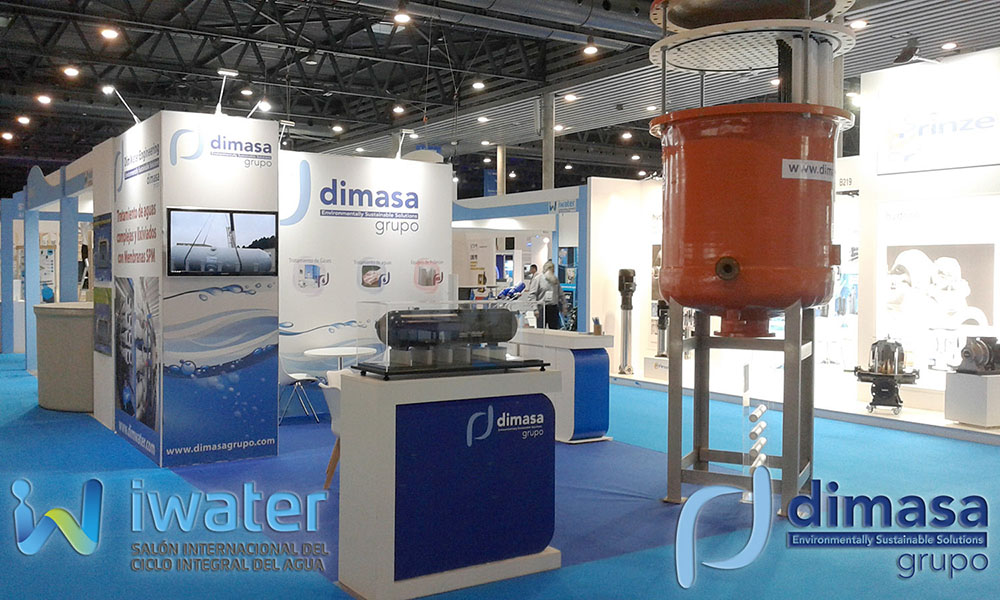 This second edition of the Barcelonan event has been a success, showing that the water sector is still in the process of recovery and growth. For our part, it was a massive influx of people who stopped to take an interest in the wide range of products and solutions that Dimasa Grupo proposes and did not go unnoticed by those attending the event. We take this opportunity to thank the visits that were going through our stand and that were attended by an outstanding representation of the human team of Dimasa Grupo.
Finally, we would like to share a short video to show our presence at the IWater Fair: