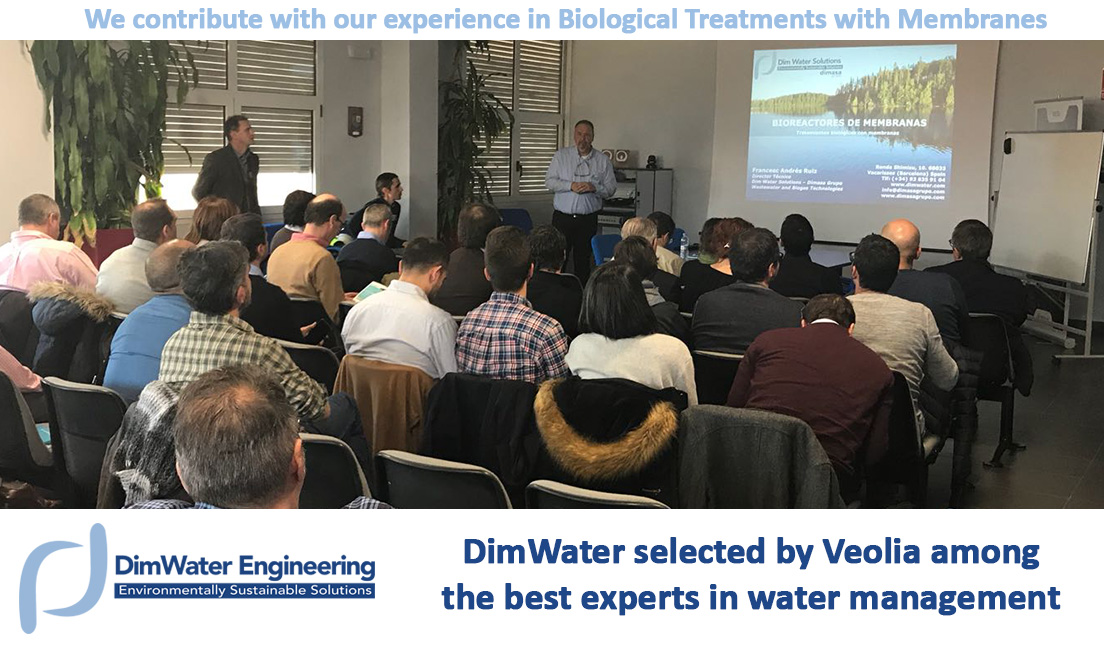 18 May

DimWater chosen by Veolia among the experts in wastewater management

DimWater, the engineering of effluent treatments belonging to Dimasa Grupo, was selected by a giant like Veolia to teach a course of wastewater treatment. The first edition of this series of seminars, called REDes, has taken place in the WWTP of La Cartuja (Zaragoza), where more than 40 national and international experts met. The objective of these seminars is to promote networking among their staff and experts in the sector, such as DimWater.

Veolia, world leader in the optimized management of resources, celebrated the first January 31 and February 1, 2018 in Zaragoza the first Seminar REDes, an initiative that the company has put in place to share the knowledge of managers and experts on specific areas of activity in water, waste and energy. The assistants were able to share their experiences with other colleagues, to value their knowledge and to know the procedures of other plants to optimize and improve the way of working. DimWater contributed its extensive professional experience in one of its areas with the longest route, the Biological Treatments with Membranes.
Our speaker, Francesc Andrés Ruiz, technical director of DimWater, gave a technical conference under the name "Bioreactores de Membranas". In it he transmitted the basic knowledge about this technology for wastewater treatment. This MBR system can be defined as the combination of two processes; biological degradation and membrane separation, in a single one, in which suspended solids and microorganisms responsible for biodegradation are separated from the treated water by means of a membrane filtration unit. If you want more information you can access the PDF presentation.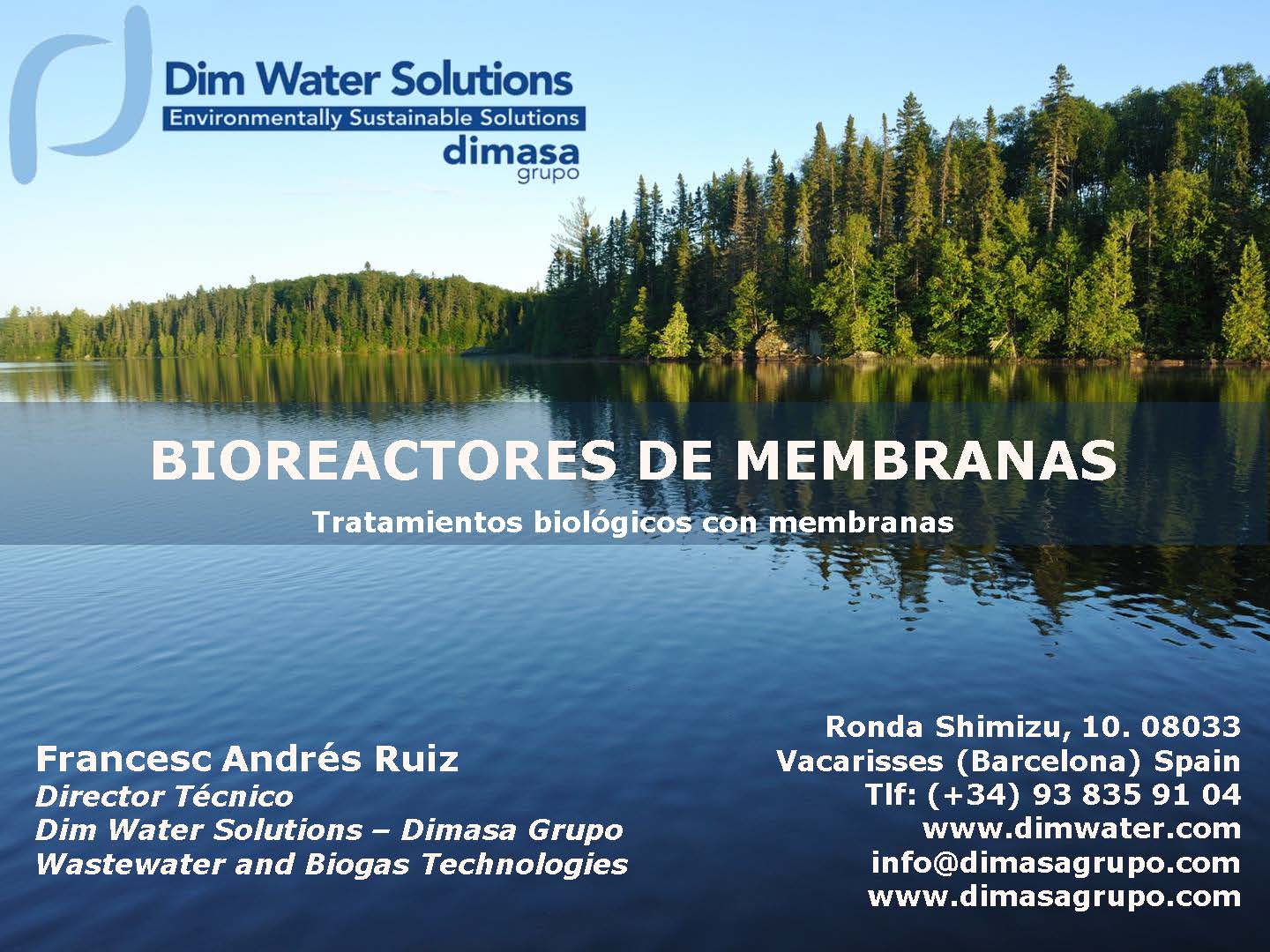 The sessions were a success, as stated by Paolo Rossi, Director of Operations of Veolia Spain: "We are very satisfied with this first edition of REDes. We have not only known the procedures of the different plants and the experiences of managers and experts, but it has also served to highlight the great knowledge of the Veolia personnel, both Spanish and international. We are convinced that these initiatives will allow us to achieve excellence in our processes."