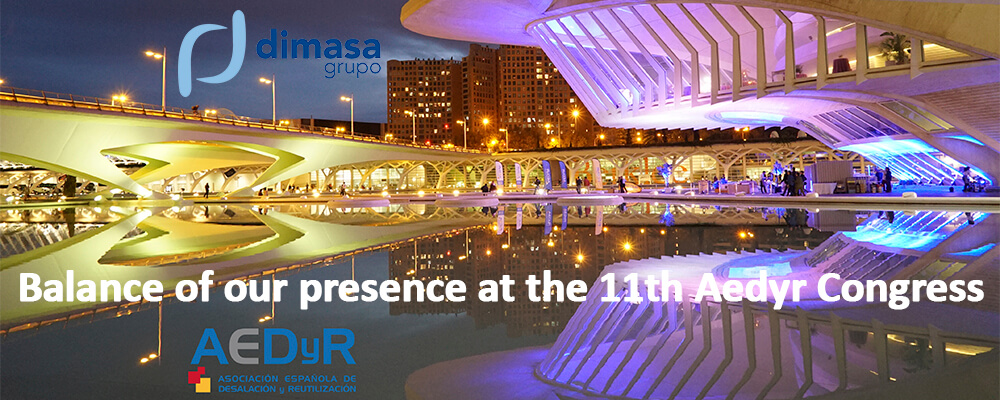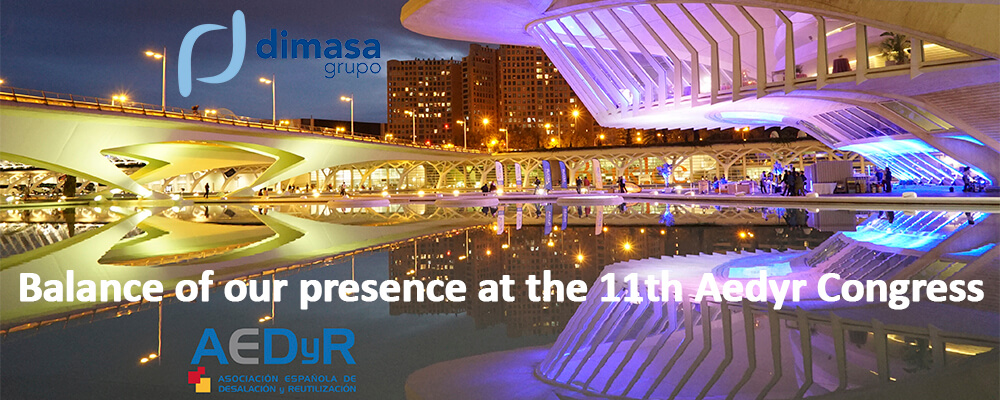 01 Dec

Success of Dimasa Grupo at the XI International Congress of Aedyr
Sponsorship and presentation to show our commitment to Aedyr
Two representatives of Dimasa Grupo were in Valencia during the XI International Congress of Aedyr, as partners of the Spanish Association of Desalination and Reuse.
Always with a firm commitment to innovation and respect for the environment, our company, which has 30 years of experience, we take pride in our active participation, as a reflection of our commitment to desalination and reuse, as a means to guarantee security of supply, and make more efficient use of available resources.
In addition to being sponsors of the event, Juan Miguel Herrera, Product Manager for Desalination in Dimasa Grupo, gave a presentation at the first technical session, within the framework of the theme of Innovation in Desalination Plants.
In the presentation of Dimasa Grupo, we present our new star product: the large sand filters. Under the title "Study of the mechanical and chemical properties of GRP filters", we report on the advantages of the production of these pressure vessels in the material that we know best, and thanks to which we have gained a prestigious name within the sector, Reinforced Polyester with Glass Fibers.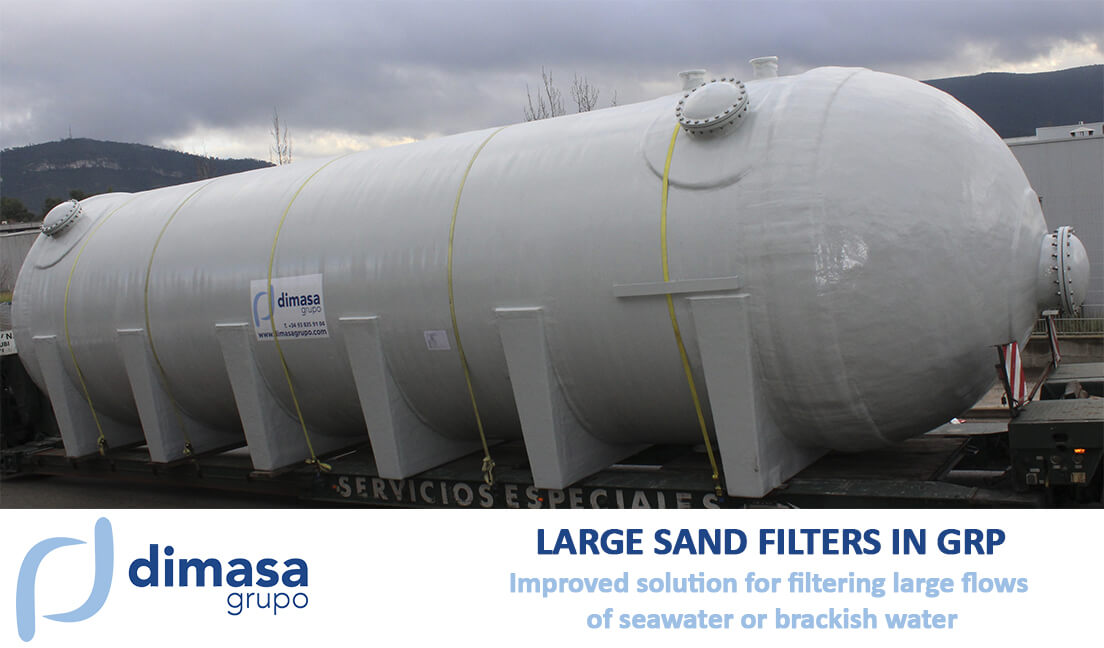 Our GRP sand filters have already aroused the interest of specialized media, and we have strong references that support our work.
In addition, our desalination line is completed with cartridge filters, a product of which we also have important references, as you can see in the diptych that was given to all attendees to the Congress of Aedyr, and we take the opportunity to share it with you.
You can see it by clicking on the following image: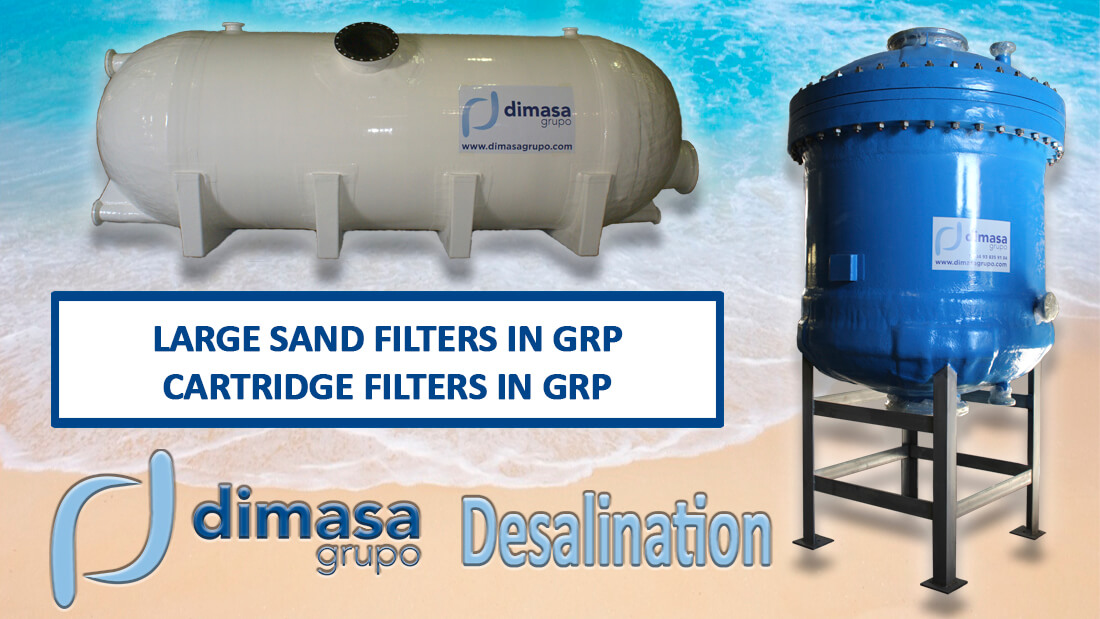 As a reminder of these days, we share some photos of our presentation and the moments of networking and leisure.