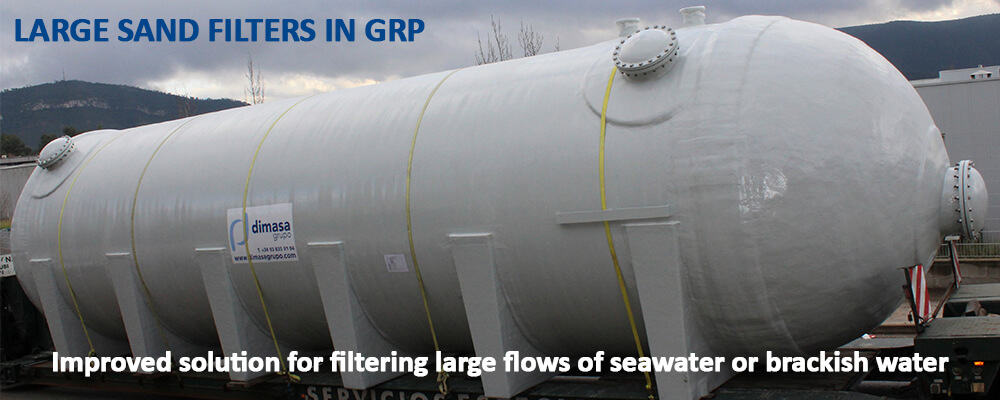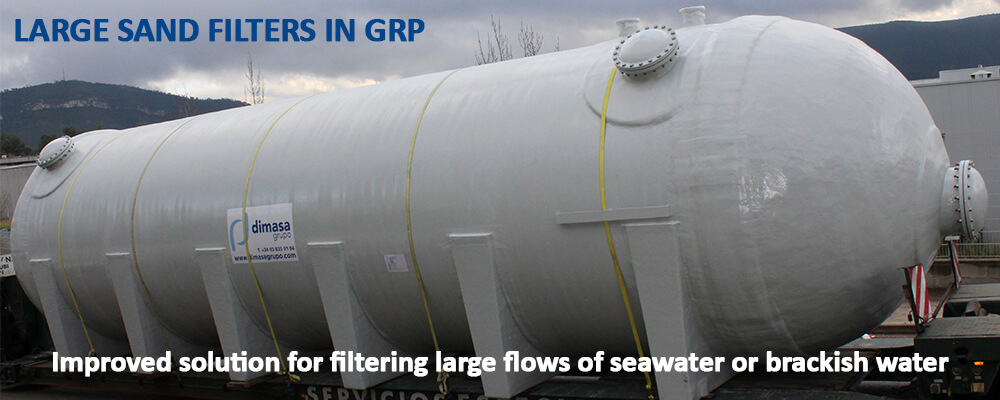 23 Jun

Report of new flagship product: Great Sand Filters in GRP
A new milestone in the world of desalination
Desires innovation of Dimasa Grupo, in order to meet market needs, have led to the development of the design and manufacture of large polyester sand filters, assuming a qualitative leap in filtration technology. These filters, which are already in operation in several desalination plants in the world obtaining a remarkable success, have aroused the interest of the journal Wastewater, so in its latest issue devote extensive technical report.
These deposits are made with the best combinations of polyester reinforced with fiber glass, can reach up to 4 meters in diameter and lengths of 20 meters. In addition, they are designed to operate at pressures up to 10 bars, so they are ideal for all those processes that require a filtration pre-treatment.
Pressurized filter in GPR of Dimasa Grupo are the best choice for the treatment of salty and brackish water in the process of desalination and purification. The secret of success of our filter is to combine and bring coherence to the different fabrics and materials available in the market, which used accurately, allow us to obtain greater resistance to chemical and mechanical level.
In this awesome video you can see how we load one of our great filters nearly 20 tons of weight. A logistical work of power and precision.
Moreover, as has always been a maxim for Dimasa Grupo, we adapt to customer needs, customizing the order according to their specifications: adaptation of connections, operating pressure, color and dimensions.
Therefore, we invite you to read this interesting article in which all the details of this new product are explained, which can be one before and one after in the world of desalination plants.
Improved filtering solutions