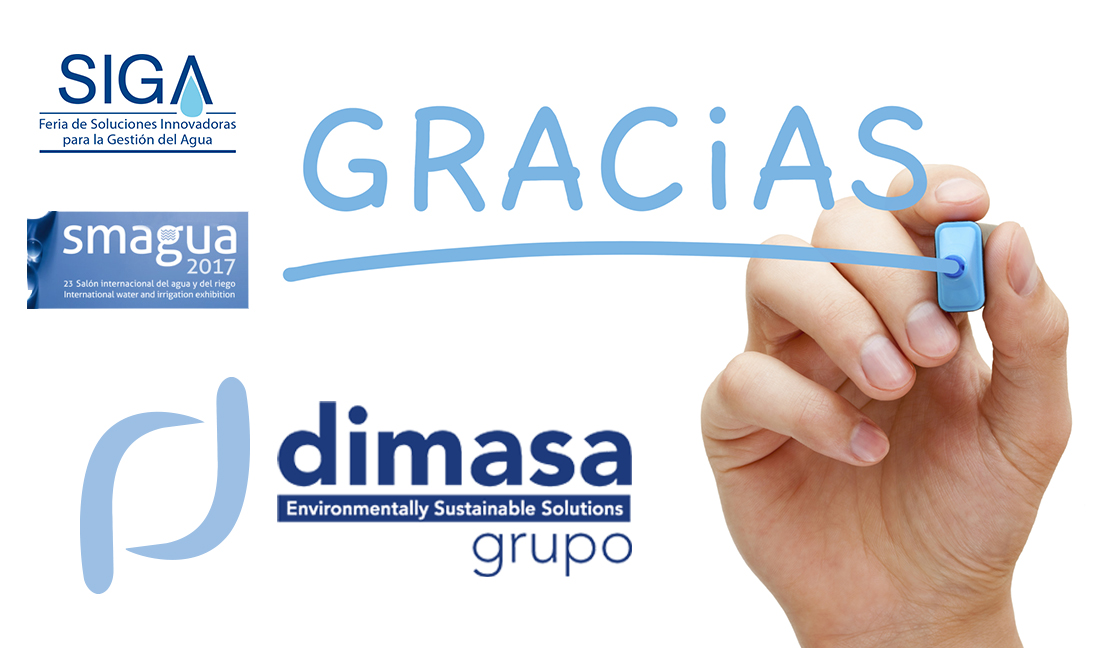 14 Mar

Great success of visits for Dimasa Grupo in the fairs SIGA and SMAGUA

The objectives set for our presence at the SIGA and SMAGUA fairs were to expand and have a more direct contact with customers and suppliers, to know the needs of a constantly changing sector, and to present our innovations and business lines. All these purposes have been fulfilled. And all this thanks to the visits that were passing by our stand and that were attended by an outstanding representation of the human team of Dimasa Grupo.
FERIA SIGA 2017 (Madrid)
This first edition of the Madrid event did not disappoint, demonstrating that the power of convening an emblematic venue such as IFEMA was key. For our part, it was a massive influx of people who stopped to take an interest in the wide range of products and solutions that we propose Dimasa Grupo, and did not go unnoticed for those attending the event.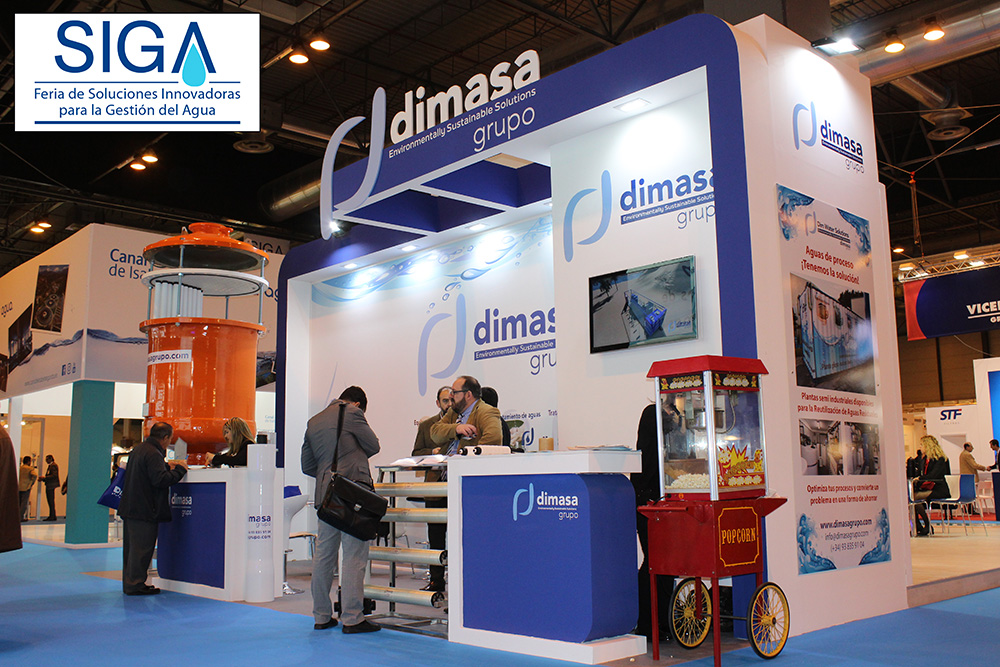 FERIA SMAGUA 2017 (Zaragoza)
This twenty-third edition of the event in Zaragoza was a success, showing that the water sector is still in the process of recovery and growth. The presence of 20,050 professionals linked to the water solutions and irrigation sector is noteworthy, even though the fair was celebrated only one year after the previous edition.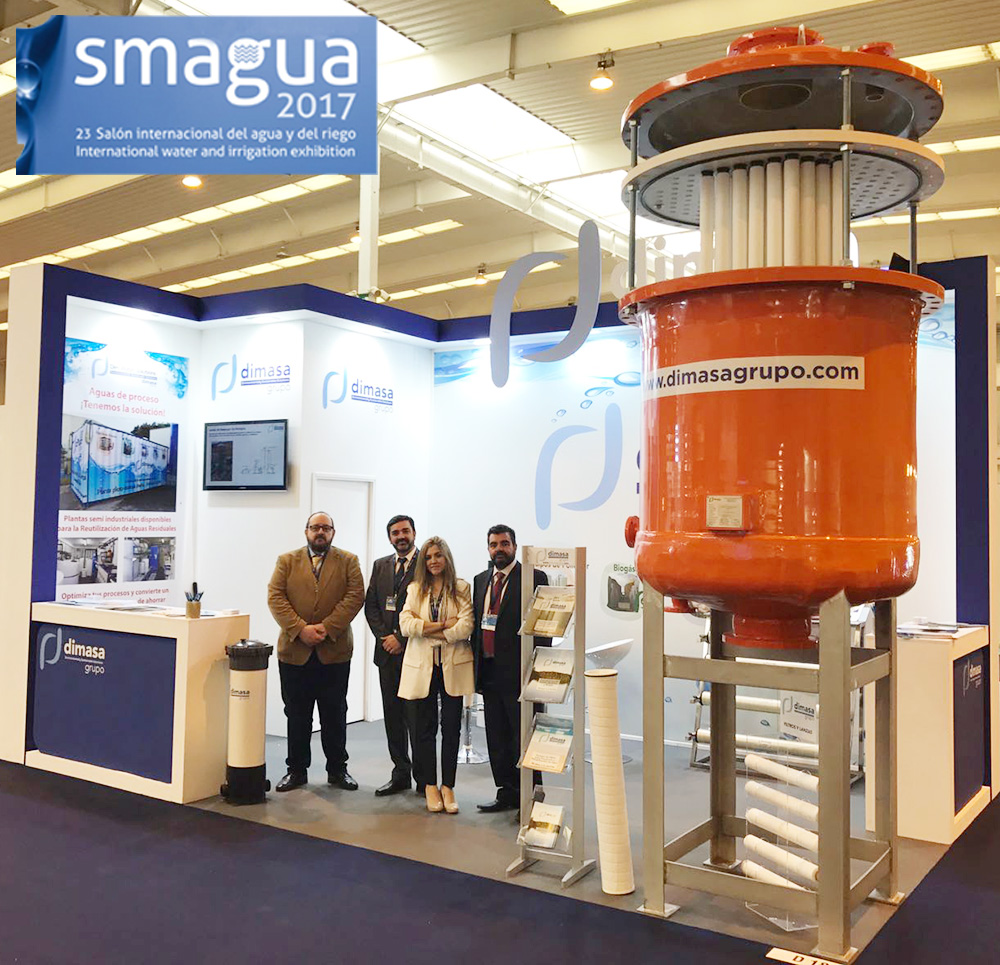 COMMERCIAL SPEECH
As part of our presence at both events, our Product Manager desalination equipment specialist, Juan Miguel Herrera, made a presentation under the heading "Improved equipment in GRP for desalination (sand filters and cartridge filters)." He is a professional with a great experience and trajectory within the sector, who also stood out as rapporteur in the past XI International Congress of Aedyr.
PRESENTATION OF NEWS
Always with a firm commitment to innovation and respect for the environment, Dimasa Grupo has improved its product line for desalination. Our cartridge filters, the product of which we have important references, have aroused the interest of all attendees. In addition, the pilot plants for the optimization of industrial waste water processes were of special importance, with which you can recover much of the water from your waste, as we have already done for plants authorized for the treatment of industrial waste and for important companies in the food sector.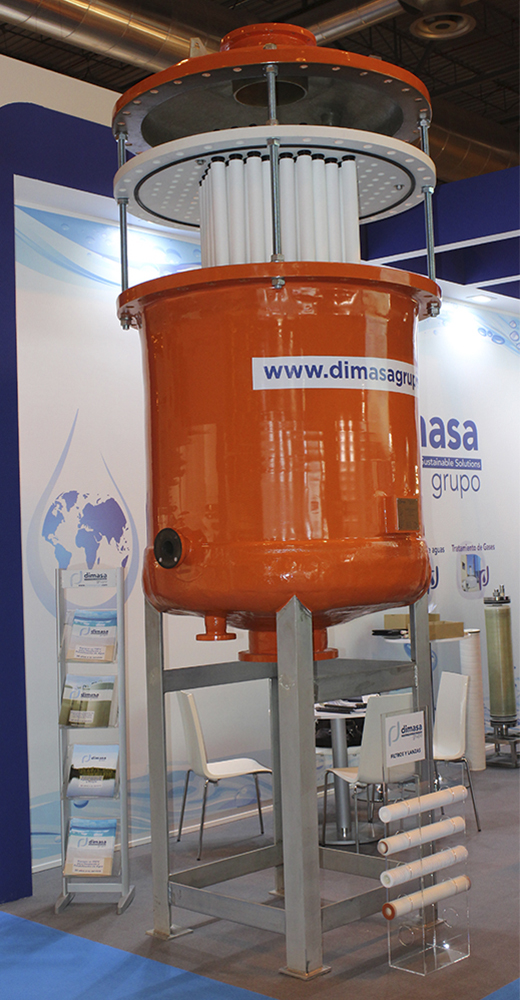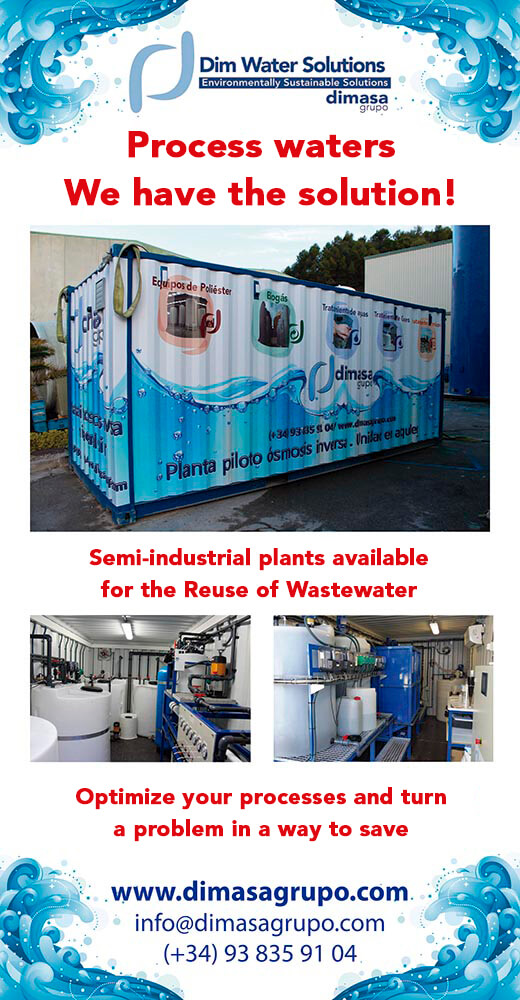 A fair without your presence would be worthless. This is why we want to thank all of you who took part in our stand to know us. With the desire that our first contact is only the first step in an advantageous relationship for both parts, and hoping that we can see in the following events and fairs to which we will attend.