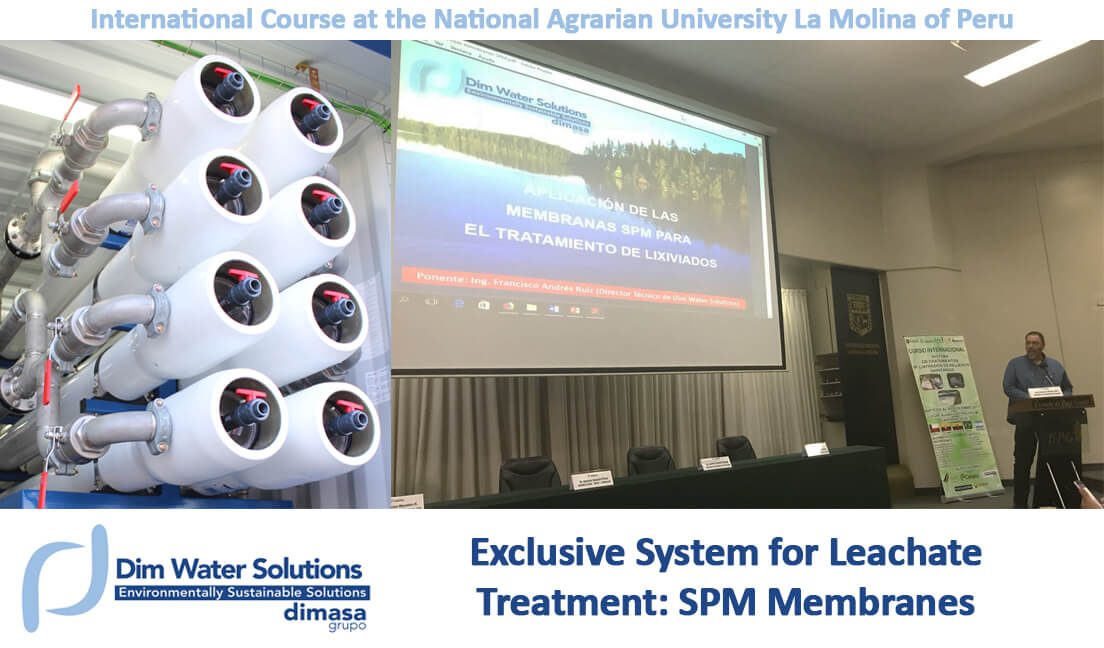 12 Dec

Successful Dim Water course in Peru on SPM Membranes for Leachate

On December 6th, our colleague Francesc Andrés, Technical Director of DimWater, was part of a select group of speakers in the International Course on Leachate Treatment Systems in Landfills. This event was organized by the ODS (Organization for Sustainable Development), the UNALM (National Agrarian University La Molina), and the Environment and Sustainable Development consultancy (AMBIDES SAC).

In the following link you can download the triptych with all the information of the course that was held at the Postgraduate School of UNALM, in La Molina (Lima, Peru).

At Dim Water Solutions, our professionals have spent years studying the production and storage of liquid and gaseous effluents in sanitary landfills around the world, with the aim of improving their management. And that is why, thanks to our extensive experience, we can ensure that we have the best solution for the treatment of leachates.

This was the theme in our presentation of the course: Application of SPM membranes for the treatment of leachates. We offer an exclusive system, based on reverse osmosis membranes, capable of retaining this type of contaminant. These are horizontal modules, and are the result of research and work of many years, treating complex waters and leachates. If you are interested in more information, you can download the course.

To all those present in our course we give you an explanatory leaflet with our Integral Solution for Landfills, which includes an Environmental Audit, Treatments for Biogas (highlighting our award-winning work in the PTAR of Atotonilco and in the Landfill of Lepanto in Chile) and Treatments for Leachate. You can download it in this link.
Dim Water Solutions. Who are we?
We are an international company, with experience in many Latin American countries. Our headquarters are in Barcelona, ​​and we have two manufacturing plants, in Spain and in Mexico. We direct our activity to the development and application of technologies for the treatment of wastewater, leachates, gases and biogas.
With a continuous activity in the field of R+D+I, the companies that are part of our holding (Dimasa Grupo and Dimamex) have been recognized with several awards, we have professional certifications and accreditations, such as ISO 14001 and 9001, and our works have appeared in various media.
Expedition to Peru formed by two directors