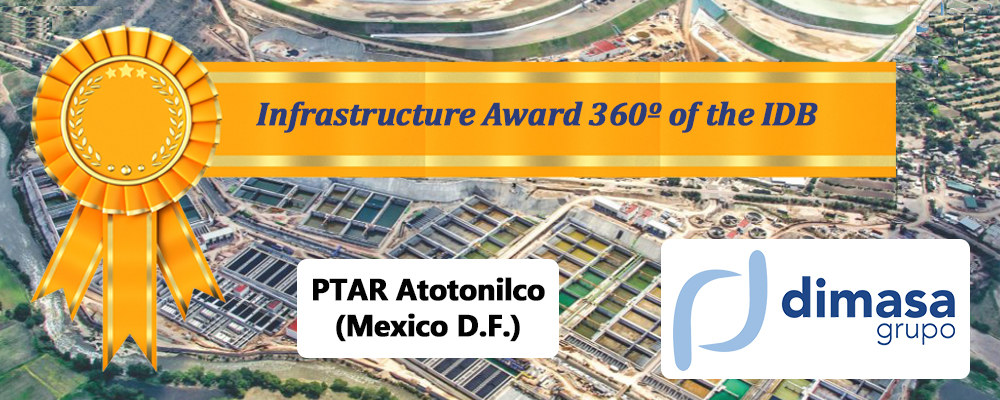 06 Jun

WWTP of Atotonilco, thanks to Dimasa, receives 360° Infrastructure Award
Our biogas cleaning system is the key to the efficiency of one of the world's largest wastewater treatment plants according to the Inter-American Development Bank
The construction of a treatment plant wastewater depends on many, many companies involved, many efforts and hard work. And if it comes to the WWTP Atotonilco in Mexico even more, because it is the largest facility in the world built in one phase and the third in treatment capacity. Thus, as the work is shared also merit.
This work, the design, construction and management is in charge of Consorcio de Aguas Tratadas del Valle de Mexico, and in which Dimasa Grupo has played a key role as one of its largest suppliers, he has received the 360° Infrastructure Award granted by the Inter-American Development Bank (IDB) in recognition of the full implementation of a sustainability strategy.
The project has been selected as winner of this third edition of the 360° Infrastructure Award among 50 projects from 10 Latin American countries in recognition of "the model of excellence in sustainability practices, as well as the example involves the impact that infrastructure in conditions life and development of the communities where they are built. "
---
Short video explaining the main features of the WWTP of Atotonilco 
---
The Atotonilco treatment plant has a treatment capacity of 35,000 liters per second, but can reach up to 50,000 liters per second, and will debug about half of the wastewater from Mexico City, which has a population of about 20 million populations. The plant has the capacity to generate 70% of the electricity consumed by use systems of methane gas produced in the digestion process of sludge.
It is in this final point, in the biogas treatment, essential for the efficiency of the wastewater treatment plant, where Dimasa Grupo takes on special importance. Cleaning biogas consists of 6 twin lines (2 units each) for a treatment flow of 2,700 m3/h per line. The supply further includes 120m. pipes and fittings of diameter 300, with support and heat insulation and control equipment kit. Also we took over the assembly and commissioning.
---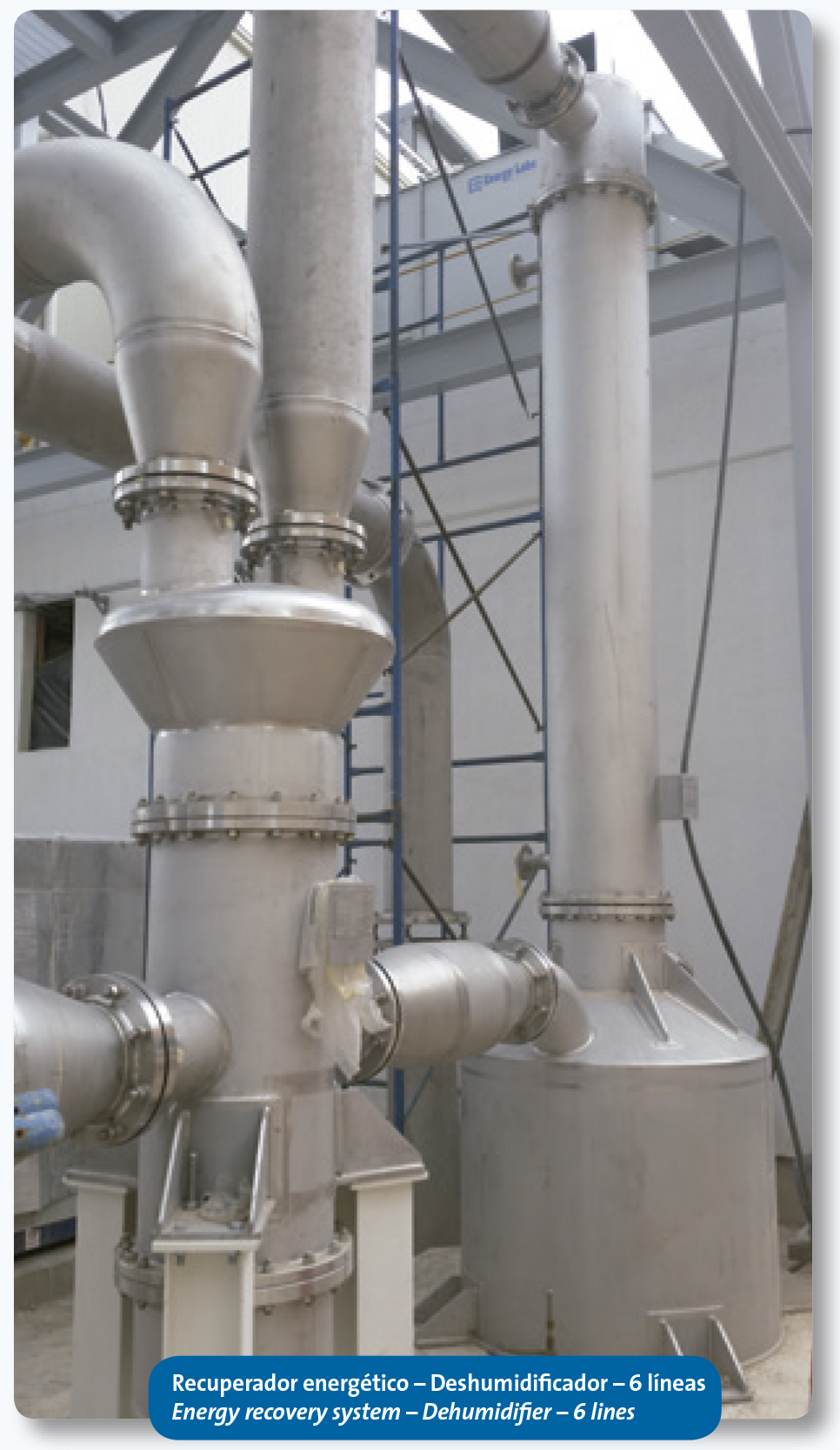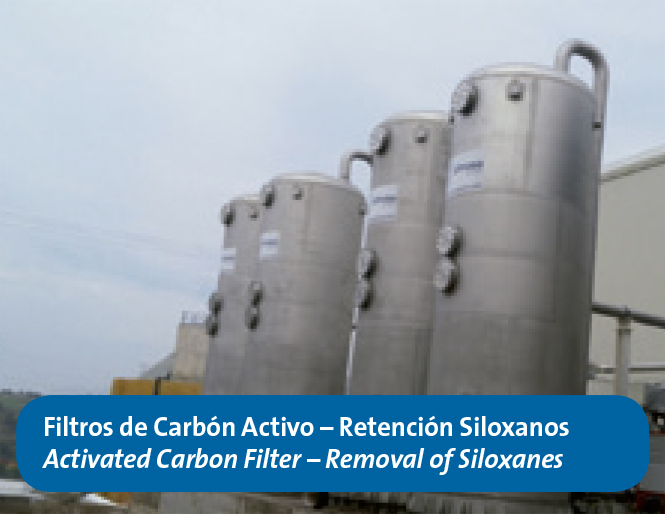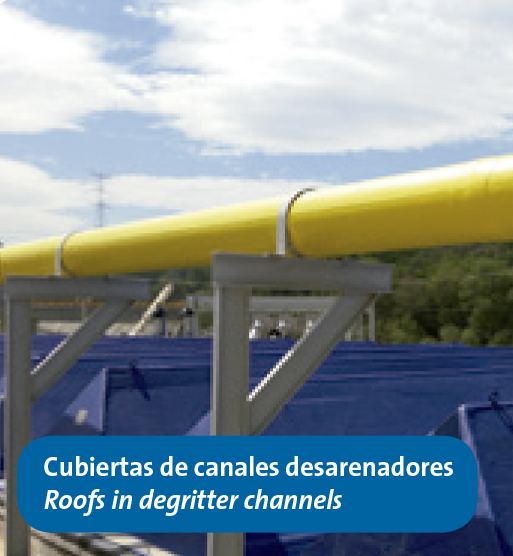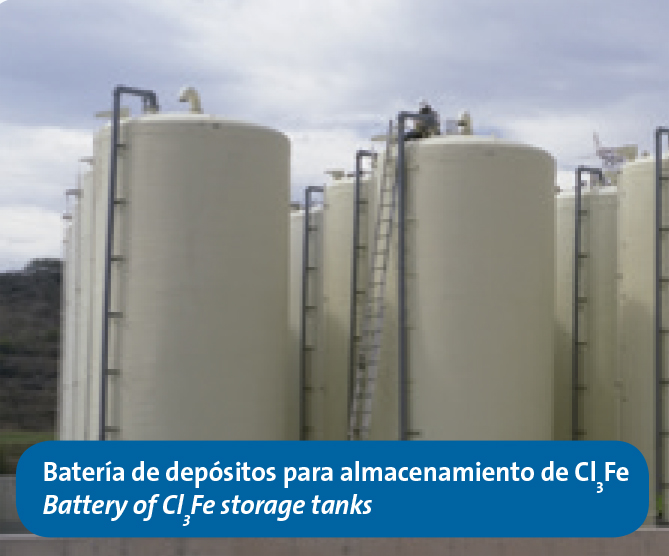 ---
In addition, Dimasa Grupo contributed their bit in this mega construction, since the beginning of the work in 2011, providing the following:
1,220 m. cover in sectors for feed channel of sand system, to seal and contain hermetically the vapours and odors formed in the channel.
140 units caps with composite materials for thin and thick hipped and angle frame, grids of different sizes.
36 GRP tanks for storing chemicals.
More than 2,000 m. pipeline (from 03″ to 30″) for deodorization in the 600 and 700 areas, aerial and buried, flanges, gaskets and bolts in stainless steel, fittings, flanges, elbows (45 and 90), grafts for pipe sleeves expansion, eccentric reducers, valves…
It is for this reason that from Dimasa Grupo we are very satisfied with the work done and we want to share with you our joy, because we are aware that a part of that award is also ours.
---
IMPACT ON SPECIALIST MEDIA